MAIN PAGE > RELOCATIONS > INTERNATIONAL
Beginning of a new chapter of life in a new environment is always exciting and challenging for everyone whatever it's because of a new job assignment, overseas studying or immigration. But before all of these, you should settle a question firstly: the international moving of your personal effects and household goods. What's more, when your families or your kids are involved in this relocation project together. The simple transportatioin issue now becoming so complicated and difficult to handle. It seems there are always unexpected issues waiting for you to settle and solve.
Normally, with the assistance of a professional household relocation company, it will be much easier for you to make your upcoming relocations smoothly, efficiently and safely.
Following below steps you will find a easy way to handle your upcoming international household moving :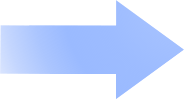 Make a contact with professional household goods moving company by variant way like:
1. Telephone
2. Email
3. Website and social networks ( Facebook, Twitters, etc.)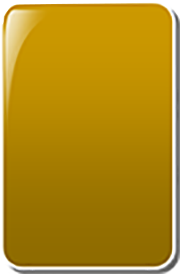 For the better preparation of transportation proposal, our professional operation staff will meet you in your home to make an on-site survey. With the survey result we can make clear the actual moving volume and weight. But the more important is we can listening your request, discuss with you and prepare the customized transportation plan specialized for you. In this phases, we will considering all factors like your own working schedule, customs documents preparation, shipping method and any related details.
Once your moving details are confirmed, you should begin the preparation of your personal stuff and related travelling schedule. Meanwhile, you should begin the settling-in arrangement in destination country such as Visa, accommodation, finance and telecom, etc., Please be kindly noted if your families will go with you, they will meet the same issue like you and it must be prepared together.
In this phases, our customer service staff will keep touch with you and update you continuously to make sure everything is keep up with roadmap.
Now, you should confirm the final moving schedule, and make sure all you wish to be packed and moved are ready.
Our operation team will pack all requested items in your home with prepared packing material. Complete the detail packing list and all necessary transit documents. After packing finished, all your personal effects and household goods will be moved to our warehouse and begin customs clearane procedure immediately.
In this phase, your well packed personal effects shipment will be sent to destination by proper method. Normally we will choose the best shipping method and schedule according to our experience, but of course, we can adjust the shipping schedule according to your special requirement.
And warehouse storage is also available as per your request.
In destination country, with the supporting of our global networks in over 100 countries, we will help you to finish the importation customs clearance and other procedure. You need not to prepare all these by yourself. Just cooperate with them and waiting for the final delivery.
Once the importation procedure finished, we will arrange the delivery to your new residence, helping you unloading, unpacking and cleaning the debris after unpacking.
The additional service like reassembling of furniture, maid service, handyman service are all available if you are required. You can contact us in advance if you need additional settling-In service in destination and we will prepare it accordingly.